Arlington County Maid Services
Arlington County House Cleaning Services
We use flat rate pricing based on number of bedrooms and bathrooms, meaning there's no need for estimates or in-person visits for a quote. Just tell us the number of bedrooms and bathrooms in the house, add anything else you need to be cleaned to the order and book. It's that easy!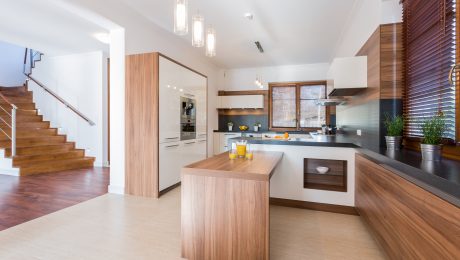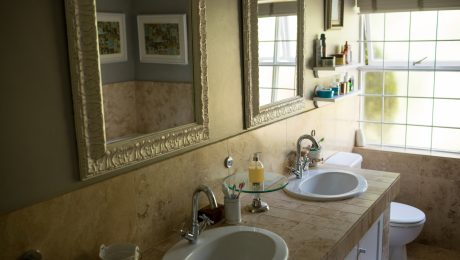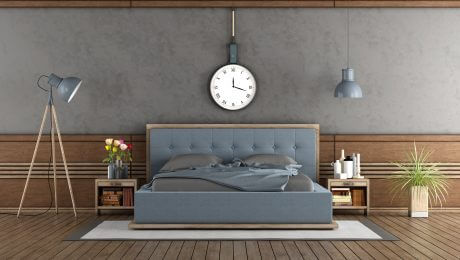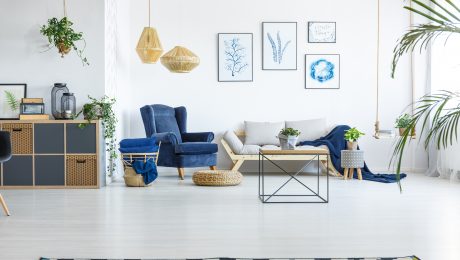 Home Cleaning Services In Arlington, VA
here are services offered by Urban Clean Professionals:
Standard Cleaning
Apartment
1-2 Maids
1 Bedroom
1 Bathroom
Standard Cleaning
Apartment
1-2 Maids
2 Bedroom
1 Bathroom
Standard cleaning
Apartment
1-2 Maids
3 Bedroom
1 Bathroom
"Had a tough time finding a good cleaning service that met my expectations until I found Urban Clean Professionals. The staff is always punctual and pays attention to details. Last time I had Blanca and Esmelda and they were polite and didn't ignore any single thing I requested. Excellent job!"
"Wow. Urban Clean Pro has cleaned my place twice now, and I'm hugely impressed. They have been flexible with last minute rescheduling, have been super communicative, and my apartment has seriously never looked better. I'll definitely keep using them!"
"I recently used Urban Clean Pro for a last minute cleaning of an apartment. They were punctual, efficient, and trustworthy. It was also easy to place an appointment with short notice. The apartment looked fantastic afterwards and I would certainly recommend using them in the future."
"Another great experience with Urban Clean Pro. They know our home, They come in and do a fantastic job. Highly recommend!"
"Hiring Urban Clean Proffesionals was one of the best decisions we made this year! They do such a great job and it's great to come home to a sparkling house. It has been a fantastic help to our busy lives!! Thank you!"
How to choose a premier house cleaning service
In today's fast-paced world, keeping your house or apartment clean is the last of your worries. If you've decided to get a cleaning service, there are a few things you should know, so that you can make the right choice. Remember, it might be a mess, but it's still your home, and you don't want to let just any house cleaning service in the front door.
The problem is, with all the local cleaning services to choose from, how do you know which one will deliver the best service and price combination, and send out top cleaning professionals to get the job done?
The fact is, you don't, and that's why there's Urban Clean Professionals. See, at Urban Clean Professionals, we've taken away the burden of finding an excellent cleaning service. If we refer a cleaner, it means they are independent cleaning professionals who are licensed and insured.
At Urban Clean Professionals, we take pride in having the right housekeeper for the job at all times, providing flexibility for your schedule along with highly reliable, dedicated cleaning professionals who take pride in their work.
Here's the thing; if you're looking for a house cleaning service, it's because you want to have less stress and want to be able to give the critical responsibility to someone who cares as much as you. We understand that because we're homeowners, too, working with you and for you by referring only the best cleaners across lovely northern Virginia.
By the way, Urban Clean Professionals can also accommodate any last-minute changes that you need to make to get your house cleaned fast with the least amount of hassle and extra stress.
Your home is the center of your universe and, here at Urban Clean Professionals, we understand your needs and put the health and welfare of your home and family first. When you want your house cleaned, you can always count on us to be reliable, professional, and punctual, and clean your home for a reasonable price too.
Arlington county is situated on the southwestern side of the Potomac River in the state of Virginia. The county is located opposite to the district of Columbia, in Northern Virginia and was earlier part of the district of Columbia. In the metropolitan area around the national capital Washington D.C, Arlington is one of the populated counties. In January 2012, the population of Arlington was approximately 211,700, and the estimated population in 2018 increased to about 237,521. Since the total area of the land in Arlington is only around twenty-six square miles, geographically, it is the smallest county in the U.S. There are no towns within Arlington. For census purposes, the entire county is considered to be one area.
Due to the proximity of the county to the U.S. capital Washington D.C, there many essential organizations and educational institutions located in Arlington like Pentagon, the National Cemetery, and Reagan National Airport. Some of the vital schools which are located in Arlington are the Scalia law school of George Mason University, undergraduate programs for the School of Conflict Analysis & Resolution, Schar school for Policy & government. Additional campuses of Virginia Tech and the University of Virginia are also situated in this county. The internet company, Amazon Inc, will soon open its second headquarters in the county.
In 1791, an area of ten square miles was surveyed for the capital of the U.S., and Arlington was part of this area. In the period between 1801 and 1847, Arlington was a part of the county of Alexandria, District Columbia. In 1847, Alexandria was returned to Virginia by the Congress after receiving a request from the residents of the area. In 1870, after the civil war ended, Alexandria city was separated from Alexandria county. The government also held elections regularly. Later, in 1920, to avoid confusion between the city and county, which are located close to each other, the county was renamed as Arlington.
Arlington county is named after the home of General Robert Lee, which is located in the county near the National Cemetery in Arlington. Legally there are no towns or cities which are located within the county due to the laws regarding population density. Due to its small size, the county can be considered to be like a city. The Virginia supreme court ruling in 1922 confirmed that Arlington was a continuous and uniform area. It cannot be divided further. No part of the county can be annexed by the neighboring counties and cities.
In the U.S., the government of Arlington County is one of the few unitary governments for urban areas. The government performs functions of both the county and city governments. This form of government is called the County Manager. When the county manager was first implemented in 1932, it was the first county in the U.S. to use this method of governance. Arlington county is primarily developed into commercial and residential areas. There is almost no land which is vacant, and there are no farms in the county. The median income of families in the county is the fifth-highest in the U.S.
Places Of Interest Arlington County, VA
Location In Arlington, VA