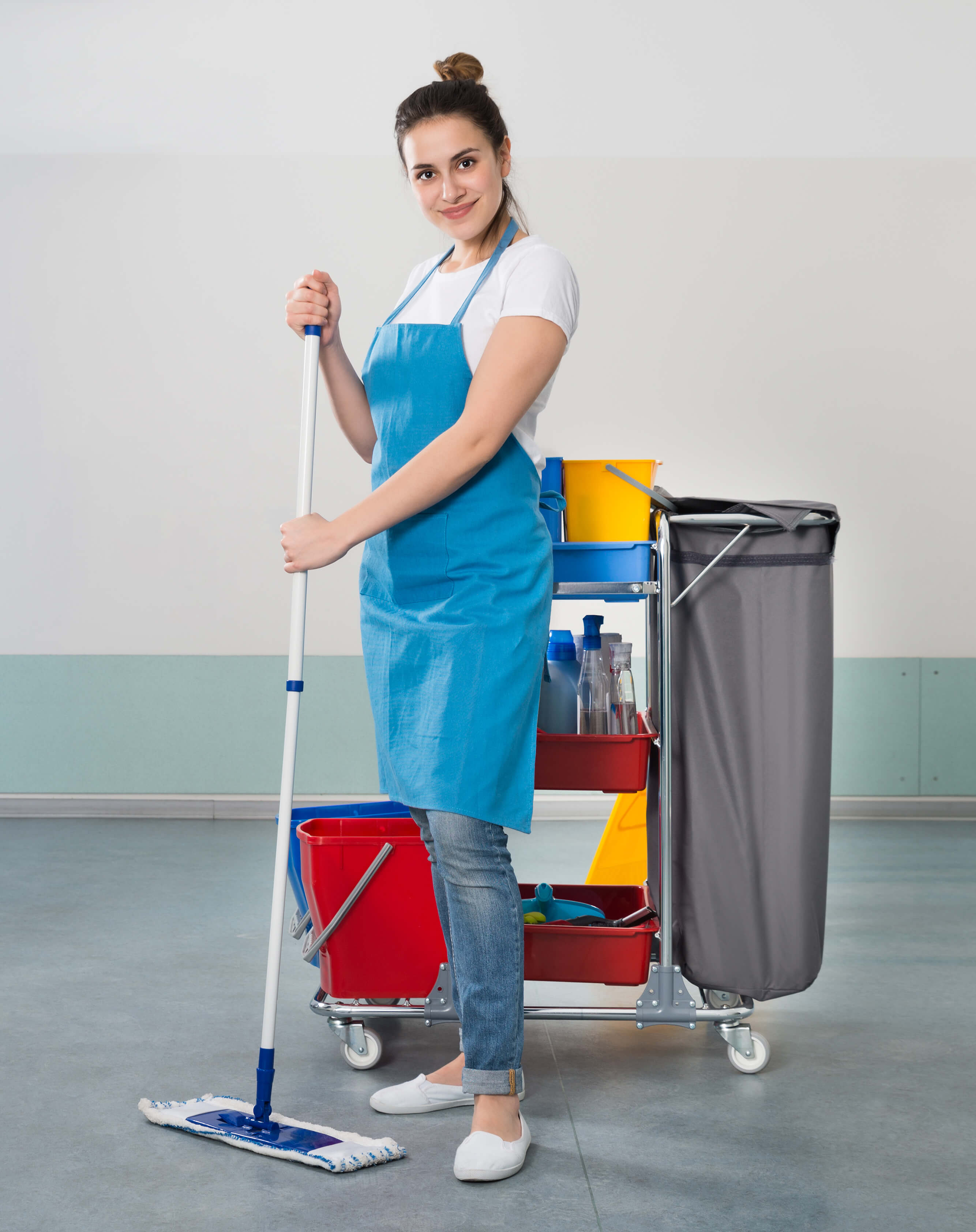 Urban Clean Professionals is a family owned and operated company with a strong belief in providing professional maids at a reasonable price. Busy people need a house cleaning service that provides safe, reliable, and consistent high-quality service. Whether you live in a house or an apartment or are in need of the finest office cleaners in Northern Virginia, Urban Clean Professionals can help you!
We are devoted to performing quality residential cleaning services coupled with excellent customer service. Because we clean many homes per month, we have procedures and quality controls in place to ensure your satisfaction but are still flexible enough to meet your specialized needs.
We care about you and the quality of our maids and cleaning services. We have a safe and secure online booking system available 24/7 where you can book an appointment fast and easy. We have a friendly and professional staff to serve you whether it is booking in our office or cleaning in your home. We always do our best to set your cleaning appointment when it is most convenient for you!
"Had a tough time finding a good cleaning service that met my expectations until I found Urban Clean Professionals. The staff is always punctual and pays attention to details. Last time I had Blanca and Esmelda and they were polite and didn't ignore any single thing I requested. Excellent job!"
"Wow. Urban Clean Pro has cleaned my place twice now, and I'm hugely impressed. They have been flexible with last minute rescheduling, have been super communicative, and my apartment has seriously never looked better. I'll definitely keep using them!"
"I recently used Urban Clean Pro for a last minute cleaning of an apartment. They were punctual, efficient, and trustworthy. It was also easy to place an appointment with short notice. The apartment looked fantastic afterwards and I would certainly recommend using them in the future."
"Another great experience with Urban Clean Pro. They know our home, They come in and do a fantastic job. Highly recommend!"
"Hiring Urban Clean Proffesionals was one of the best decisions we made this year! They do such a great job and it's great to come home to a sparkling house. It has been a fantastic help to our busy lives!! Thank you!"
What if I have pets?
Please let us know if you have pets. This is not an issue for our cleaning teams, however, be sure your pets are crated, on a leash, or otherwise contained when our Urban Clean Professionals team arrives.
Does someone need to be home for service?
You do not need to be home for service. You only need to provide access on the day of service. It is very important that you provide some form of access, as a $50 fee will be charged in the event of a lockout.
Are you insured ?
Yes! We are insured and bonded and your safety and protection is our top priority. That means your property is always safe with our professional teams. If something goes wrong during your cleaning appointment, you will be the first to know. We are dedicated to taking care of you, so we will do everything in our power to make things right in case something happens.
Will i have the same team each time?
If we provide a weekly or bi-weekly service you will have the same team. Likewise with monthly or as-needed service; we will always try to use your team, but unless specified otherwise your service will be assigned to any available team.
When will i be charged?
You will not be billed for services until the cleaning is done. This makes it more comfortable for you if for any reason you need to reschedule an appointment with us – you wouldn't have to to worry about waiting for a refund.
Do i need to provide cleaning supplies?
No, Urban Clean Professionals teams comes prepared with all of the cleaning supplies, equipment, chemicals, polishing cloths, and dusters needed to clean your home.
am i required to sign a contract?
There is no contract, ever. Our Quality is Our Contract! You can cancel whenever you want. No pressure to sign up for recurring service and no crazy up-selling when we arrive.
what is your cancellation policy?
If you need to cancel or reschedule a cleaning appointment, please notify us one day prior to the day of cleaning before 4 pm as this will enable us to manage other processes. We regret that cancellations after that timeframe will result in a charge of $50. On the day of cleaning in the event of a lockout, there will also be a $50 fee charged.