Alexandria House Cleaning Services
We use flat rate pricing based on number of bedrooms and bathrooms, meaning there's no need for estimates or in-person visits for a quote. Just tell us the number of bedrooms and bathrooms in the house, add anything else you need to be cleaned to the order and book. It's that easy!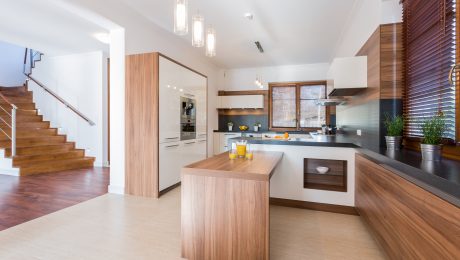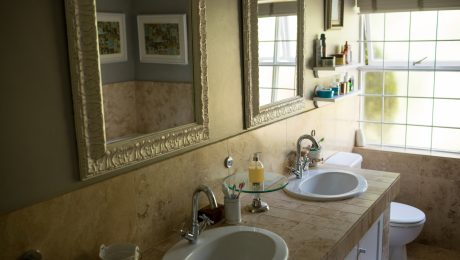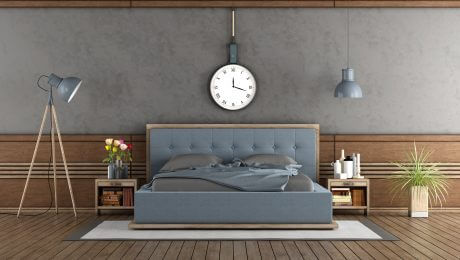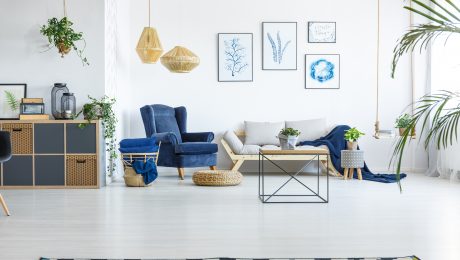 Home Cleaning Services
here are services offered by Urban Clean Professionals:
Standard Cleaning
Apartment
1-2 Maids
1 Bedroom
1 Bathroom
Standard Cleaning
Apartment
1-2 Maids
2 Bedroom
1 Bathroom
Standard cleaning
Apartment
1-2 Maids
3 Bedroom
1 Bathroom
"Had a tough time finding a good cleaning service that met my expectations until I found Urban Clean Professionals. The staff is always punctual and pays attention to details. Last time I had Blanca and Esmelda and they were polite and didn't ignore any single thing I requested. Excellent job!"
"Wow. Urban Clean Pro has cleaned my place twice now, and I'm hugely impressed. They have been flexible with last minute rescheduling, have been super communicative, and my apartment has seriously never looked better. I'll definitely keep using them!"
"I recently used Urban Clean Pro for a last minute cleaning of an apartment. They were punctual, efficient, and trustworthy. It was also easy to place an appointment with short notice. The apartment looked fantastic afterwards and I would certainly recommend using them in the future."
"Another great experience with Urban Clean Pro. They know our home, They come in and do a fantastic job. Highly recommend!"
"Hiring Urban Clean Proffesionals was one of the best decisions we made this year! They do such a great job and it's great to come home to a sparkling house. It has been a fantastic help to our busy lives!! Thank you!"
You'll Love the Service Alexandria, VA
How To Choose the Best House Cleaning Service
In today's fast-paced world, keeping your house or apartment clean is the last of your worries. If you've decided to get a cleaning service, there are a few things you should know, so that you can make the right choice. Remember, it might be a mess, but it's still your home, and you don't want to let just any house cleaning service in the front door.
The problem is, with all the local cleaning services to choose from, how do you know which one will deliver the best service and price combination, and send out top cleaning professionals to get the job done?
The fact is, you don't, and that's why there's Urban Clean Professionals. See, at Urban Clean Professionals, we've taken away the burden of finding an excellent cleaning service. If we refer a cleaner, it means they are independent cleaning professionals who are licensed and insured.
At Urban Clean Professionals, we take pride in having the right housekeeper for the job at all times, providing flexibility for your schedule along with highly reliable, dedicated cleaning professionals who take pride in their work.
Here's the thing; if you're looking for a house cleaning service, it's because you want to have less stress and want to be able to give the critical responsibility to someone who cares as much as you. We understand that because we're homeowners, too, working with you and for you by referring only the best cleaners across lovely northern Virginia.
By the way, Urban Clean Professionals can also accommodate any last-minute changes that you need to make to get your house cleaned fast with the least amount of hassle and extra stress.
Your home is the center of your universe and, here at Urban Clean Professionals, we understand your needs and put the health and welfare of your home and family first. When you want your house cleaned, you can always count on us to be reliable, professional, and punctual, and clean your home for a reasonable price too.
The city of Alexandria in the US state of Virginia is situated on the western side of the river Potomac, south of Washington. The estimated 2018 population of 160,530 is higher than the census of the figure of 139,966 in 2010. The distance between the capital Washington and Alexandria is about seven miles. A large part of the population of Alexandria is employed in the civil services of the central government. The Institute for Defense Analyses, US Department of Defense are some of the largest employers in the city. The National Science Foundation, Patent & Trademark Office, also moved to the town in the last few decades.
The center of the Alexandria city is historically called Old Town. It is popular with tourists and locals since it has a large number of theaters, restaurants, boutiques, antique shops are walkable. The city has the highest income in the state and is the seventh-largest in terms of population. Some of the areas in the south and west of the town have the same postal address, yet different legal jurisdiction since they are part of the Fairfax County in the vicinity
Around 1900, the main products manufactured in Alexandria were glass, beer, leather, and fertilizer. The Virginia glass company produced beer bottles for Portner Brewing till the 1905 fire destroyed the factory. Another glass company whose factory was damaged by fire was Old Dominion. Though the Belle PreBottle had a patent on the milk bottle, the company was closed after ten years of business. Most businesses were small and family-owned. The business was located on the first floor, and the owner lived with his family in the same building. Due to Prohibition, beer companies like Portner Brewing were forced to close.
Virginia shipbuilding corp was involved in building ships like SS Gunston Hall in 1918. The town of Potomac was included in Alexandria in 1930. The drive-in cinema Mt. Vernon was opened in 1938. In 1939, Samuel Tucker held protests at the public library, which was segregated. A library named after Robert Robinson was opened in 1940 and later converted into the Black History Museum of Alexandria. Vernon theater opened in the same year. Many musicians and celebrities like Jim Morrison, John Phillips & Cass Elliott were students at the George Washington school
Gerald Ford, who was initially the Congressman for Virginia, moved to Alexandria in 1955 with his family. They remained in the city even when Ford was the vice president between 1973 and 1974. The American mole William Whalen provided Russian intelligence with classified army manuals for money in the town. FBI agents later arrested Whalen in the city. A bridge named after Woodrow Wilson was opened in 1961. In 1971, TC Williams high school had a new football coach and a team that broke all records. This story was later immortalized in a film, Remembered as Titans.
In 1973, women were elected to the city council for the first time. Patricia Ticer became the first elected woman mayor of Alexandria in 1991.
Torpedo Factory Art Center
105 N Union St, Alexandria, VA 22314
(703) 746-4570
The George Washington Masonic National Memorial
101 Callahan Dr, Alexandria, VA 22301
Gadsby's Tavern Museum
134 N Royal St, Alexandria, VA 22314
Carlyle House Historic Park
121 N Fairfax St, Alexandria, VA 22314
(703) 549-2997
Stabler-Leadbeater Apothecary Museum
105-107 S Fairfax St, Alexandria, VA 22314
(703) 746-3852
Jones Point Park
Jones Point Dr, Alexandria, VA 23242
(703) 289-2500
Cameron Run Regional Park
4001 Eisenhower Ave, Alexandria, VA 22304
(703) 960-0767
Great Waves Waterpark
4001 Eisenhower Ave, Alexandria, VA 22304
(703) 960-0767
River Farm
7931 E Boulevard Dr, Alexandria, VA 22308
(703) 768-5700

Locations in Alexandria, Va